Highly-Rated Divorce Attorney in Rancho Cucamonga, CA
Experienced Family Law Attorney Serving San Bernardino County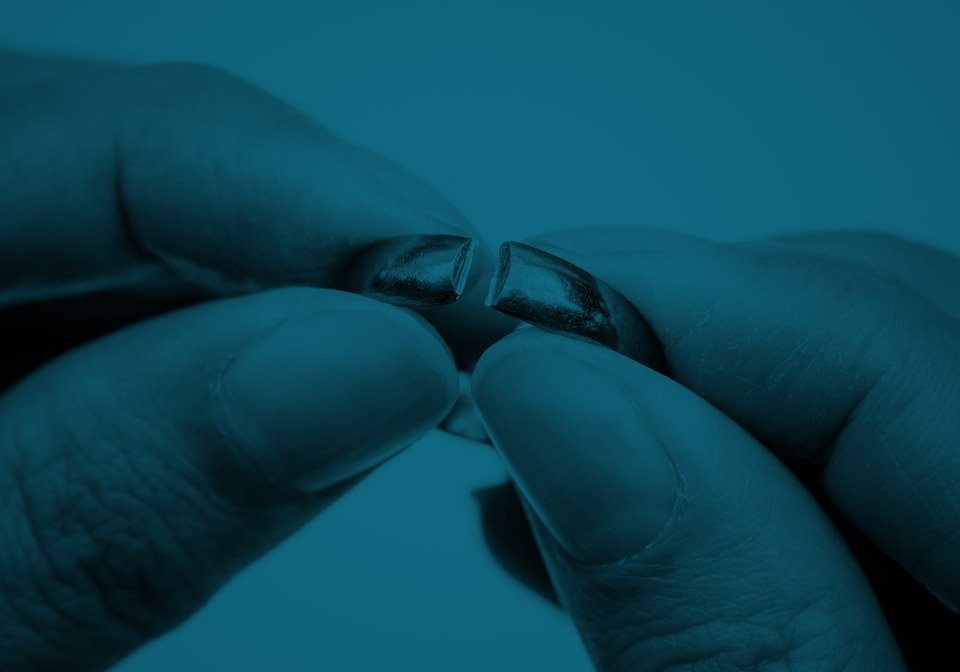 Divorce can be an emotional process, but it doesn't have to be difficult. At Family Law Advocacy Group, our experienced divorce attorneys serving Rancho Cucamonga understand the complexity presented in many divorce cases and we are prepared to meet those challenges head-on so that you can get the resolution you are after.
Are you considering divorce in Rancho Cucamonga? Maybe you have made the decision to file or have recently been served divorce papers. No matter your case, an experienced Rancho Cucamonga family law lawyers at Family Law Advocacy Group can help. We exist to ensure that your rights are protected and your best interests are prioritized.
How Our Divorce Attorney Serving Rancho Cucamonga Can Help
Since California is a "no fault" state, even if one spouse does not want to proceed with the divorce, no specific grounds to end the marriage are needed other than irreconcilable differences. The only requirement for divorcing in California is that you be a California resident for at least six consecutive months.
We are equipped to handle all types of divorce cases:
Filing for Divorce in Rancho Cucamonga, CA
To file for divorce in Rancho Cucamonga, you will have to file divorce paperwork with San Bernardino County. Divorce has many different facets—usually more for couples who have been married a substantial amount of time, have children, or have a lot of property/debts. In addition to divorce paperwork, many spouses also have to file support orders (spousal and child), custody orders, and division of property orders.
The process for filing for divorce is summarized below:
Complete a petition for divorce
Complete a family law summons
Complete any additional forms (custody, support, property division, etc.)
File all completed forms to the clerk of the court in your jurisdiction and pay a fee
If you are the one petitioning for the divorce, you will have to serve your spouse the divorce papers – although you are the one initiating the action, someone else will have to carry out the actual "serving" such as a friend or relative over the age of 18.
This next step is particularly important for property division purposes. You must fill out a financial disclosure form disclosing all assets and debts.
The divorce filing process can get complex, so we strongly encourage you to contact our firm.
Divorce FAQs
How Do I Know if I Will Be Able to Get Spousal Support?
The court determines which partner is eligible to receive spousal support based on a certain formula, which includes the length of the marriage, the earning capacity of each partner, and the lifestyle changes that will take place when the marriage is dissolved.
A marriage over 10 years is considered a marriage of long duration and one ex-spouse may be required to pay spousal support for the life of the other person, or until remarriage. In some cases, neither party will be awarded spousal support. In other cases, there is temporary support ordered by the court while one ex-spouse is retrained to increase their ability to earn a living.
How Can I Be Sure that I Will Get Custody?
In Rancho Cucamonga and nearby areas, the court will focus on the best interests of the children. They usually look for a solution in which both parents can spend time with the children, whether in visitation or shared child custody.
When there are factors that are a danger to the child or children, such as drug use, alcoholism or other factors, the court will likely determine that the parent exhibiting these behaviors will have certain restrictions and would likely not get physical custody. Accusations regarding drug or alcohol or other factors must be fully documented and proven.
Is There Any Way to Avoid a Court Case in a Divorce?
If you and your ex choose to resolve all the vital matters of your divorce, including child custody, child support, visitation, property division and spousal support and can do so without intervention, you have the bonus of being allowed to divorce with your own decision making determining the outcome. This also allows you to avoid exposing your personal business in open court. These divorces must have the agreements fully and correctly documented for the court.
How Long Before a Divorce Is Final?
The state requires six months after the divorce papers have been served. Once all court matters have been resolved and agreements reached, the divorce can move towards being finalized.
How Much is a Divorce Lawyer?
There are a few different fees you can expect to pay for your divorce. To simply file in California, the cost is $435. If your spouse responds, he or she must also pay the same amount. A lot of our clients ask us, "How much does a divorce cost?" and we want to be clear about the court fees first and foremost, because they often take people by surprise. In addition to filing, you may also need to pay for financial analysts, appraisers, child custody evaluators, or mediation. This can all add up to about $2,000 on average.
California is the priciest state in the US to go through a divorce. Naturally, you're going to want to look for ways to cut those costs and look into hiring an affordable divorce attorney as well. Don't forget that a good outcome with an expert team is invaluable and has lifelong effects. The cheapest attorney may end up costing you in other ways.
Attorney fees are very dependent on the case. If it isn't contested, fees are typically lower. If it goes to trial, the cost will be a little bit more. At Family Law Advocacy group, we help alleviate financial concerns by giving you a consultation free of charge. We will review all fees with you and make sure you know what to expect.
Other Divorce Questions
Our Divorce Lawyers Serving Rancho Cucamonga Can Help
When you trust your divorce to us, you can be confident knowing we have the legal skill, knowledge, and experience to guide you through the process. Our experienced Rancho Cucamonga family lawyers are prepared to both aggressively fight for your best interests in front of a judge and peacefully negotiate a favorable outcome.
Contact our divorce lawyers serving Rancho Cucamonga for a FREE initial consultation! We look forward to providing the exceptional counsel you need. Give us a call today.